All The Tools You Need To Strengthen Workplace Culture
If you are eager to lead a culture-first and accountability-forward organization but don't know where to start, this course was made for you! Will Scott, founder & author of The Culture Fix®, guides you through implementing 9 deeds over 90 days that will help you transform your business from simply having Core Values to truly having a Valued Culture.
By focusing on culture, you will eliminate ineffective patterns and address the biggest challenges business face today: employee disengagement, talent retention, team performance and remote worker satisfaction. When you grow an atmosphere that your employees truly want to be in, you create a company that grows its ROI naturally. This course has the techniques to get you there.
Transform Your Culture
"Will Scott reminds leaders of any organization about the fundamental connection between culture, employee engagement, and organizational effectiveness. I personally found Will's step-by-step approach to be very effective in implementing and building a valued culture in my company."
–Ron Pirolo, Director, PT Regenesis Indonesia
"The moment you connect with or learn from Will you can tell he has lived this work in every area of his life. There's a joy, compassion and wisdom to the way he sees and talks about culture. He makes something that is usually hard to grasp and abstract relatable, accessible, and actionable through his book. Will Scott and his work on culture is delightful, inspiring and meaningful all around."
–Katie Greenman, Founder, HumanSide, Inc.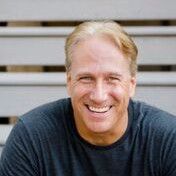 "In my 25 years helping leaders grow their companies, I've learned you can't retain and attract great talent without having a culture in place that is well-defined. The tools presented in The Gift of Culture —particularly the behavioral questions and CoreScore— allow leaders to do just that."
–Todd Palmer, CEO Coach & Biz Therapist, Extraordinary Advisors


Improve Workplace Culture in just 90 days.
For only $399, you'll get access to:
Easy-to-follow guidance through the 9 Deeds
The best employee engagement & culture measurement tools
Stories and examples from Culture Fix® clients
A comprehensive workbook to guide you through the process
A digital download of the best-selling book: The Culture Fix®
Meet your Coach
It's interesting how some of our childhood experiences directly correlate to what we do professionally. I grew up in Zambia where I liked to build clubhouses and treehouses as a boy.
But after I finished the treehouses, I was hesitant to invite friends over. I poured so much into building these houses. I really cared about how everyone experienced the treehouse.
So what I would do is put up rules on the walls of the treehouse, like "Be nice to each other."
And decades later, I realize what I'm doing professionally now is helping companies put their CoreVals™ on their walls.
However, the 9 deeds do more than just put words on a wall... I help people to feel and embody that message so that they can cultivate & enjoy the environment they're in.
My 25-year span as an entrepreneur includes five start ups, 2 exits and several Inc. 5000 appearances. Now, I'm fully devoted to creating environments where people thrive and be the best they can be.