Best Company Culture Books
2023 is well underway, and we are declaring it the year of valued culture, and to commit to ways to fix a company's culture! Whether you've heard about the 'Quiet Quitting' trend that swept the workforce in 2022 or caught the news from the US Surgeon General, who released a Framework for Mental Health & Well-Being in the Workplace, all arrows point towards one thing in the New Year: the importance of establishing and fostering a healthy, valued business and workplace culture inside any company or organization.
If you're ready to take on this challenge as a leader in your organization, we've got you covered with some company culture books and resources that we've found useful over the years. Stock up your library or gift your some of the best books on workplace to the leaders in your team.
The Culture Fix: Bring Your Culture Alive, Make It Thrive, and Use It to Drive Performance, by Will Scott
This is one of the best books on culture that will help you transform your business from simply having Core Values to truly having a Valued Culture through the completion of 9 deeds over 90 days. By focusing on culture, you will eliminate ineffective patterns, set a more positive course, and then perpetuate that course, all on its own. That's the beauty of leading a culture instead of just a company, and that is exactly what The Culture Fix is designed to show you. In this book, Will Scott pulls apart 9 Deeds in order to bring your company's culture alive, and into a thriving, driven organism that goes beyond the four walls of your building. When you grow an atmosphere that your employees truly want to be in, you create a company that grows their ROI naturally. This book has the techniques to get you there.
Written by Culture Czars® founder, Will Scott, The Culture Fix® steps you through the process of creating an environment where your team thrives, your company grows and you feel like you are leading the company you always wanted. Will Scott is passionate about creating environments where people thrive to become the best they can be. Will regularly holds workshops and speaking events on corporate culture and his 9-step process can help you transform yours in just three months.
A snippet from the book is explained in the video below.
The Gift of Culture: A Coach Transforms a Company's People and Profits by Applying 9 Deeds in 90 Days, by Will Scott
In his follow up to The Culture Fix, Will Scott shares a fabled version that works through the step-by-step process of Culture Fulfillment™. In this story, Andy, a business coach and Actuator, goes into troubled Everco and transforms the company's organizational performance, fortunes, and employee happiness. In just months, through a complete renovation, Everco's culture is brought alive, made to thrive, and used to drive performance.
If you're interested in implementing Will Scott's 9 Deeds in 90 Days, this addition will truly enhance your experience as you begin to identify with the characters and situations that arise during Everco's implementation.
The Culture Code: The Secrets of Highly Successful Groups, by Daniel Coyle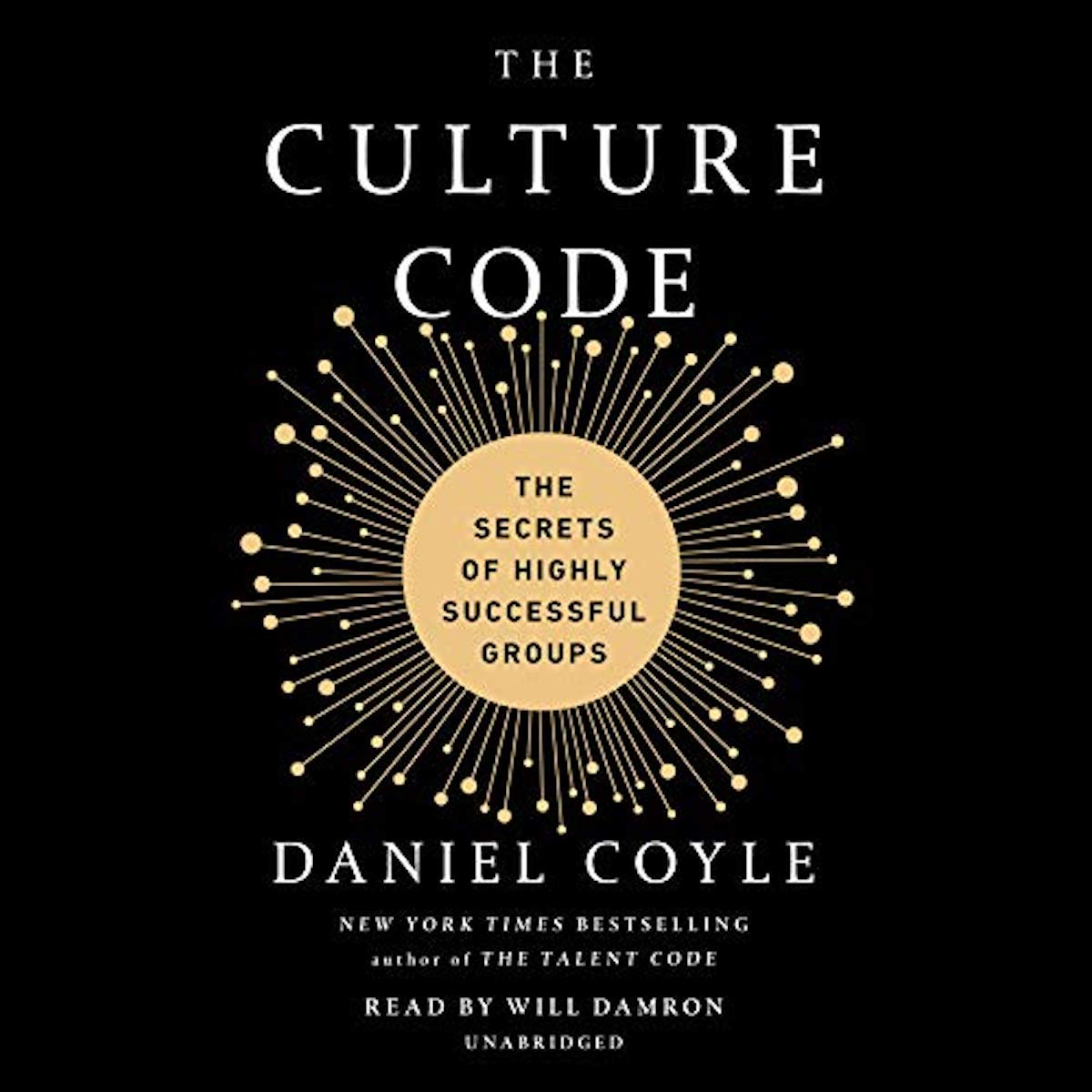 The Culture Code is one of the best books on organizational culture and is an essential resource when it comes to turning around a corporate culture. Daniel Coyle approaches the process by identifying three key skills that generate collaborative and motivated stakeholders, and explains how diverse teams learn to function with a single mind. Coyle dives into some of the world's most successful businesses and organizations, unlocking their secret to success and even sharing some cautionary tales through real-life examples. The Culture Code aligns with many values of The Culture Fix, including the author's definition of the very word itself: "Culture is not something you are - it's something you do.".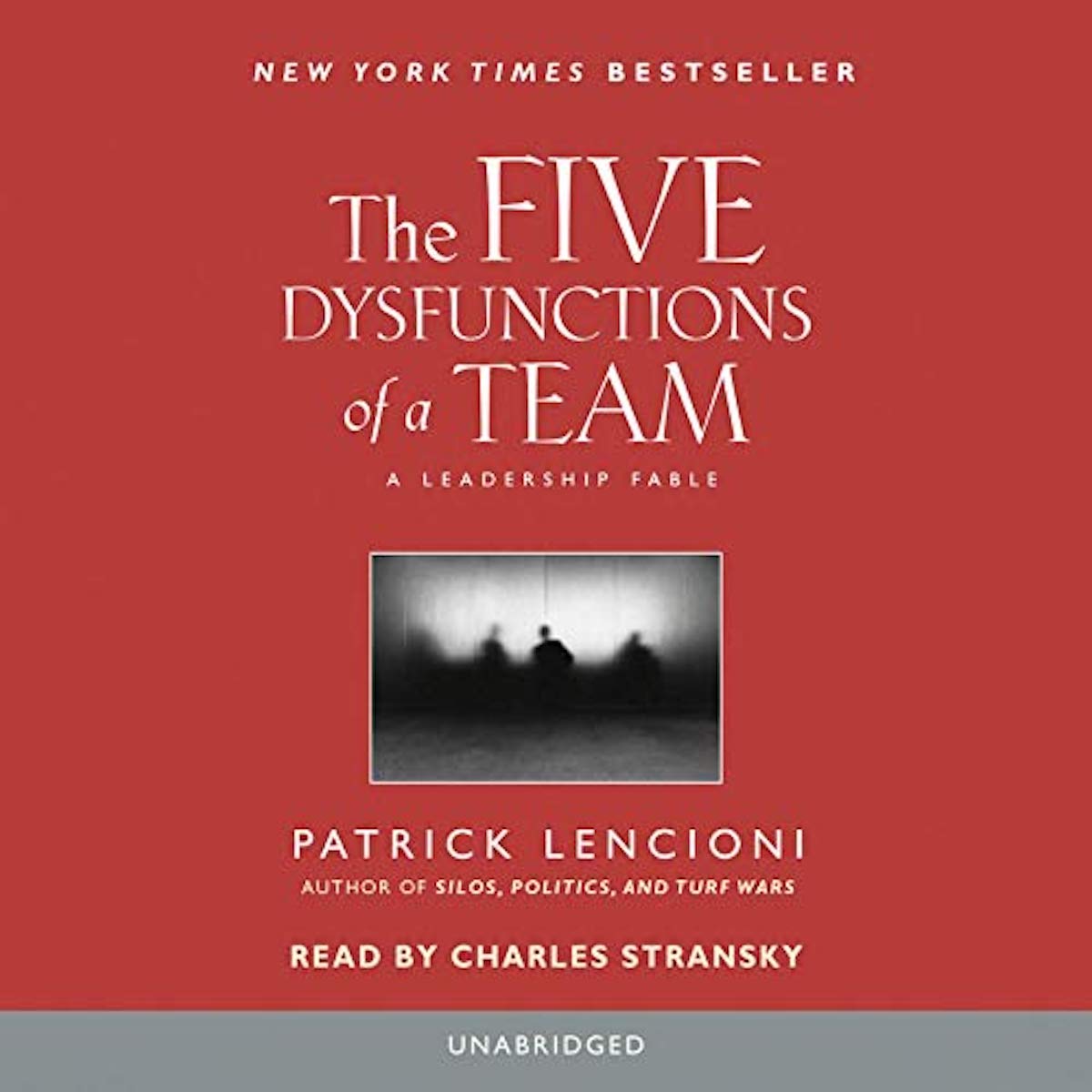 We love a fabled tale, and this is exactly how 5 Dysfunctions of a Team begins its approach toward improving an unhealthy team. Lencioni addresses several human behavioral tendencies that he believes lead to dysfunction including: absence of trust, fear of conflict, lack of commitment, avoidance of accountability and inattention to results. If you are struggling with where to begin when leading a team, this book is a great start. Lencioni offers straightforward advice that is applicable across situations, group types and organizations, as well as exercises to spearhead the necessary changes.
People over Profit: Break the System, Live with Purpose, Be More Successful, by Dale Partridge
The title of this book says it all: when you put people before profit, your culture will thrive. This, in turn, will lead to a more successful business. In People over Profit, Dale Partridge shares the seven core beliefs that have shaped his several businesses over the years. With the influx of socially conscious business models and culture-first workplaces, it's no surprise that he credits his business' success with "honesty over deception, transparency over secrecy, authenticity over hype, and, ultimately, people over profit." A true Culture Czar™, Partridge is quite passionate that people truly matter. As we say at The Culture Fix, Sawubona. I see you.
The 15 Commitments of Conscious Leadership is a handbook by leaders, for leaders. Several coaches and executive advisers collaborated to create these commitments out of their combined decades of experience with CEOs and other stakeholders. Their main focus is practicing conscious leadership, which includes a shift in your culture from fear-based to trust-based. Perhaps ahead of its time, the 15 Commitments of Conscious Leadership is a timeless lesson in leadership, and a great base for anyone's journey towards a culture-first workplace.
Siobhan McHale has been transforming businesses around the world with her approach to culture in the workplace. The Insider's Guide to Culture Change is the best for employee cultural solutions. Inside the book she shares her four-step process to creating a more agile and productive workplace by turning a 'good' corporate culture into a 'great' corporate culture. If you're looking to turn employees from followers into change leaders, this is a great resource for you!
Tim Elmore defines the next generation of great leaders as one that will achieve outstanding collaborative results due to being "rich in emotional and social intelligence". He encourages leaders to embrace this change as the corporate landscape shifts, and presents a set of strategies for leaders to utilize while doing so.
Just Listen: Discover the Secret to Getting Through to Absolutely Anyone, by Mark Goulston
According to The Culture Fix, one of the top 5 qualities in a great leader is someone who can really see their employees. In Just Listen, Goulston supplies you with the tools you need to master effective communication. An added bonus? This book doesn't just apply to work relationships! Whether the relationship is within the workplace or within your personal life, the ability to properly, and effectively, communicate, will serve you in all aspects of your life.
Eat Sleep Work Repeat: 30 Hacks for Bringing Joy to Your Job, by Bruce Daisley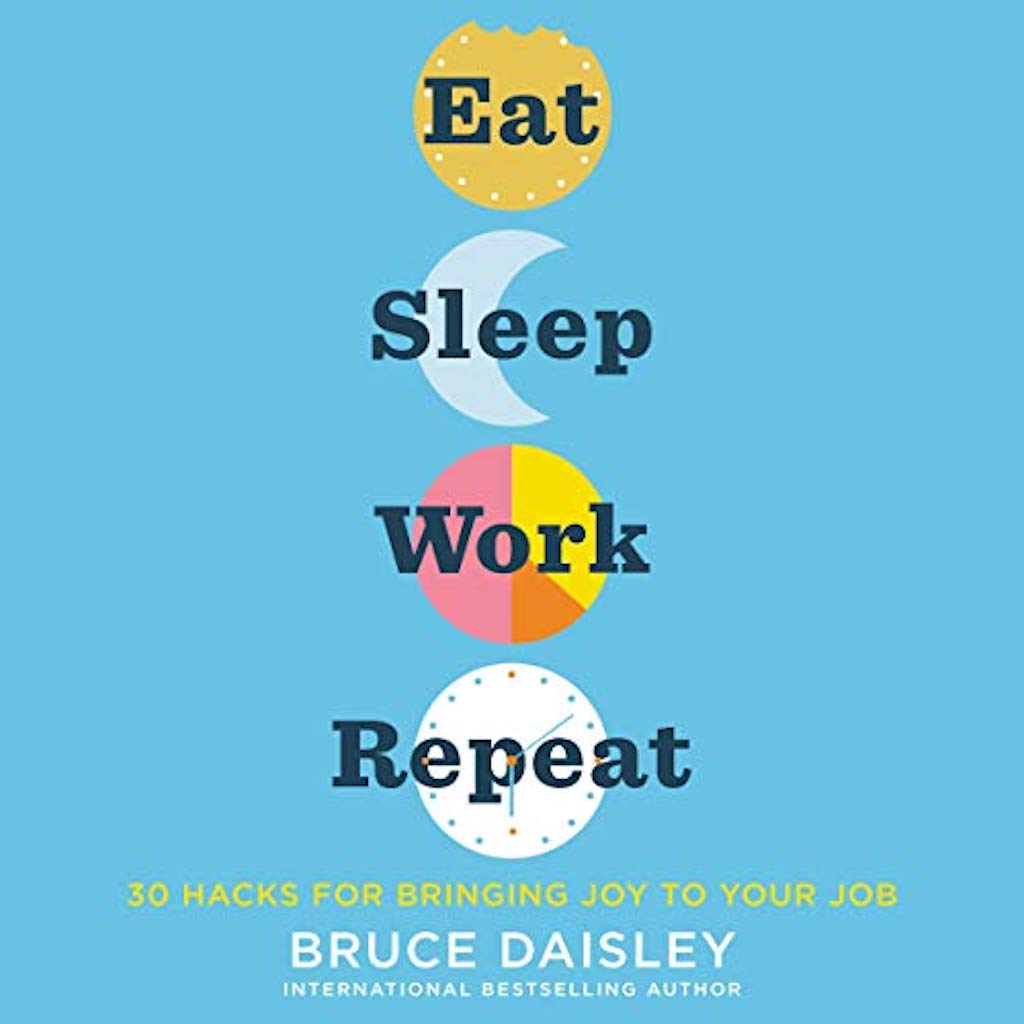 Bruce Daisley honed his skills as a Silicon Valley executive, where he discovered the do's and don't of workplace culture. In this book, he offers 30 simple hacks for improving the work experience, both for your team AND yourself. Whether you're leading a small team or a national office, these tips touch on the necessity of taking care of yourself both in, and out of the office.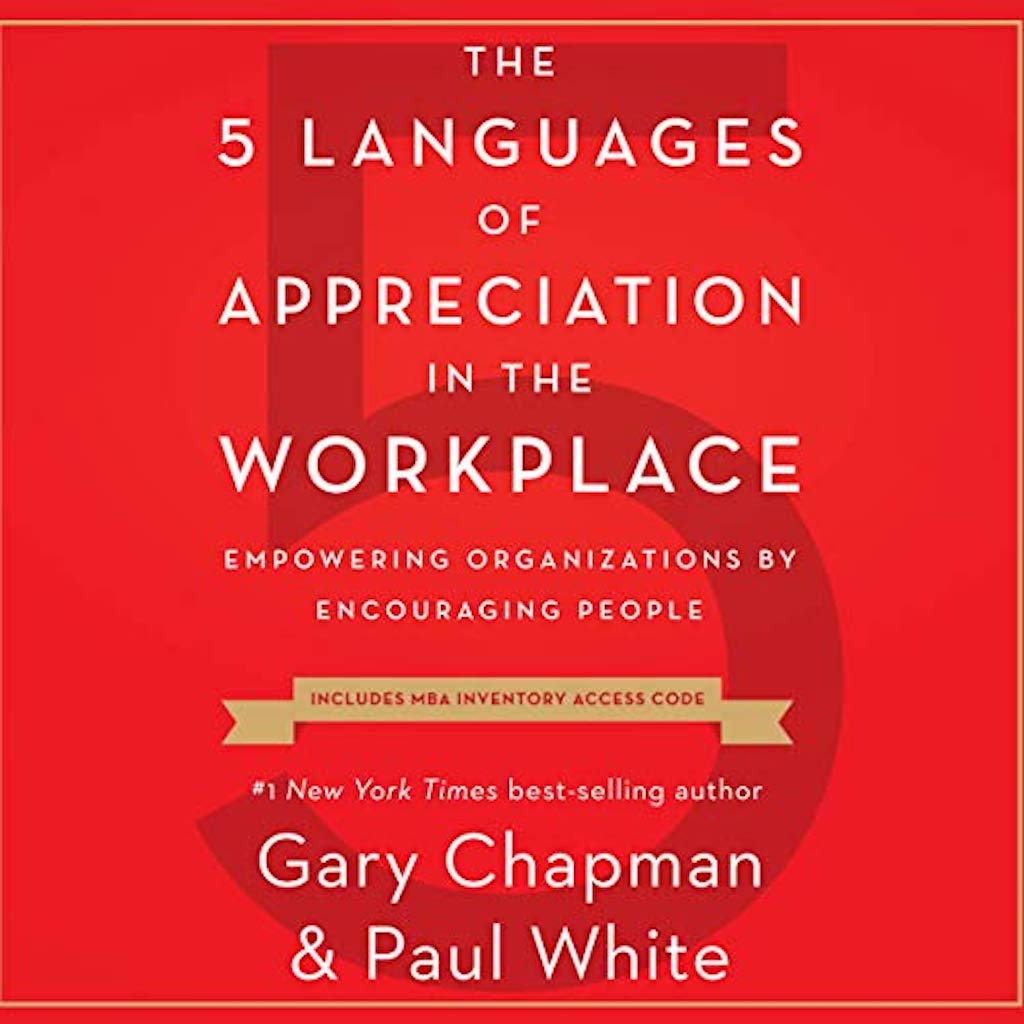 You've heard of The Five Love Languages, but have you heard of The 5 Languages of Appreciation in the Workplace? This take on the original book addresses one of the most important needs of employees in the workplace: appreciation. By learning how to effectively communicate and show appreciation to each individual on your team, you are sure to create healthy work relationships and achieve higher performance.
The Culture Map: Breaking Through the Invisible Boundaries of Global Business by Erin Meyer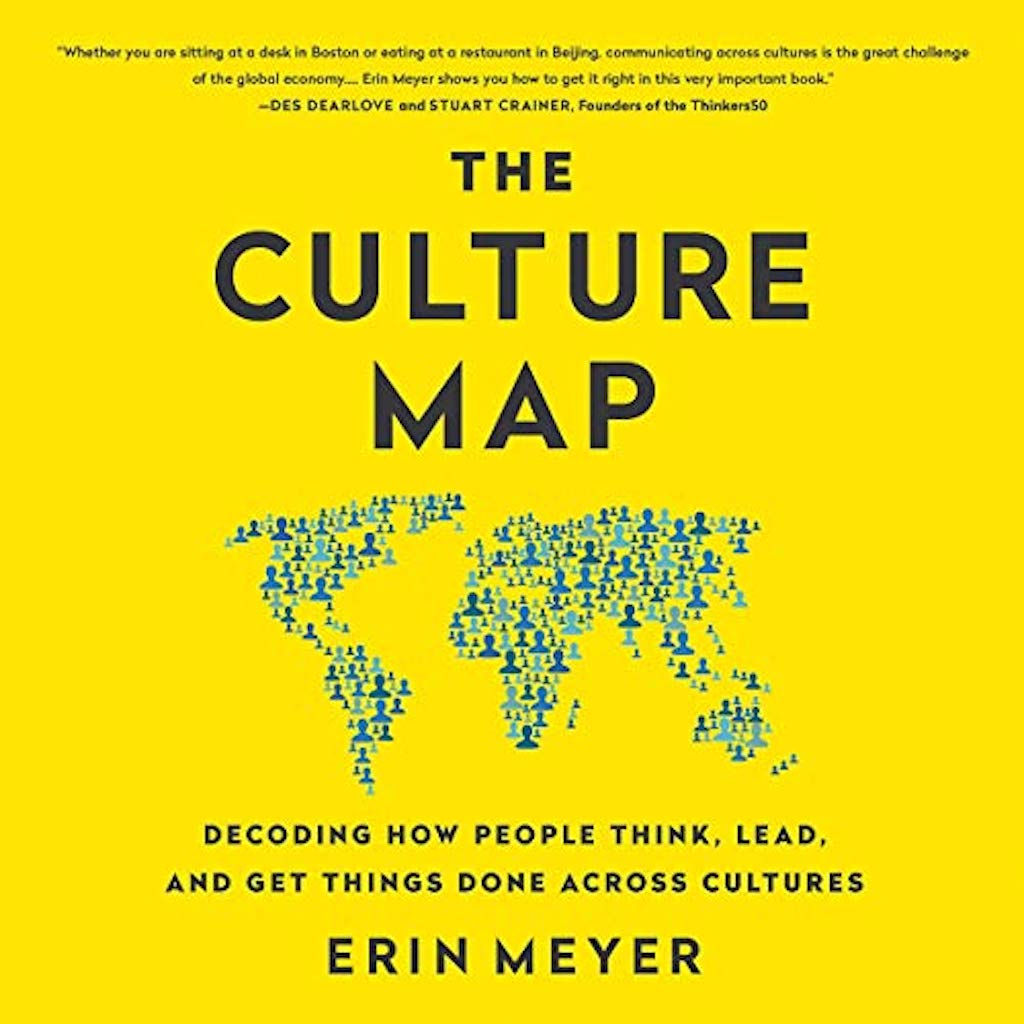 So you've mastered the culture within your office. But have you ever had to master a team culture across…cultures? This book is for the leader who is tasked with taking a team from different backgrounds and tasked with getting them to work together as one. International business expert Erin Meyer provides a field-tested model for understanding how cultural differences impact business, and combines an analytical framework with advice for navigating your possible challenges.
The Culture Map can also be listened to as an audiobook.
Leaders Eat Last: Why Some Teams Pull Together and Others Don't by Simon Sinek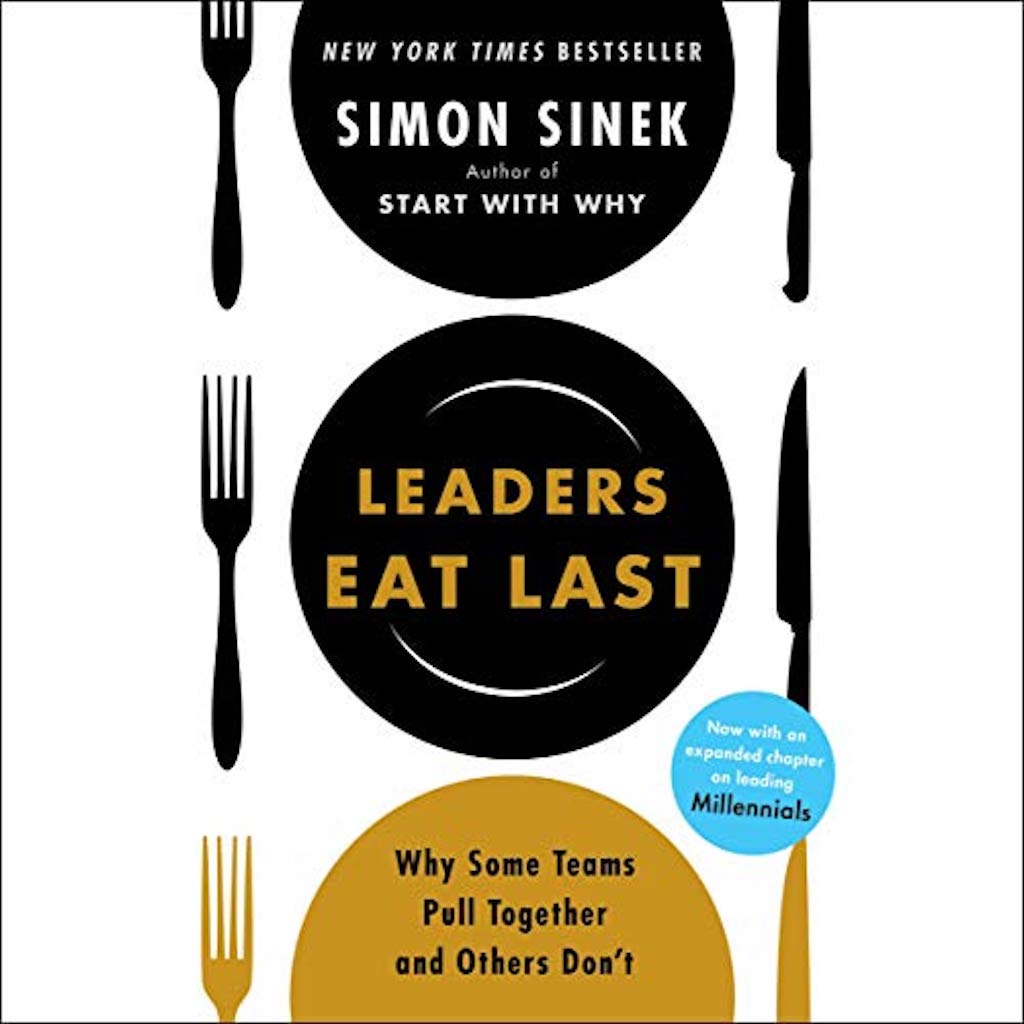 In Leaders Eat Last, Sinek explores the similarities between teams who have stakeholders that are loyal and dedicated, and why others can't seem to succeed. This book is a result of years of observations with fascinating true stories that range from the military to investment banking, and observes that the best ones foster trust and cooperation because their leaders build what Sinek calls a "Circle of Safety".
Remote Not Distant: Design a Company Culture That Will Help You Thrive in a Hybrid Workplace by Gustavo Razzetti
While many core principles for fostering a culture-first workplace apply both in person and remote, the influx of hybrid workplaces can present a unique set of challenges. Remote, Not Distant addresses the multiple facets of the hybrid workplace, including keeping your team connected and communicating, having hard conversations and even different hybrid models for organizations of all sizes.
ACourageous Culture is high-performance and high-engagement, resulting in a rewarding workplace experience. In this book, you'll learn about and the difference between microinnovators, problem solvers, and customer advocates and how you can properly engage them to work in unison.
The Culture Playbook: 60 Highly Effective Actions to Help Your Group Succeed by Daniel Coyle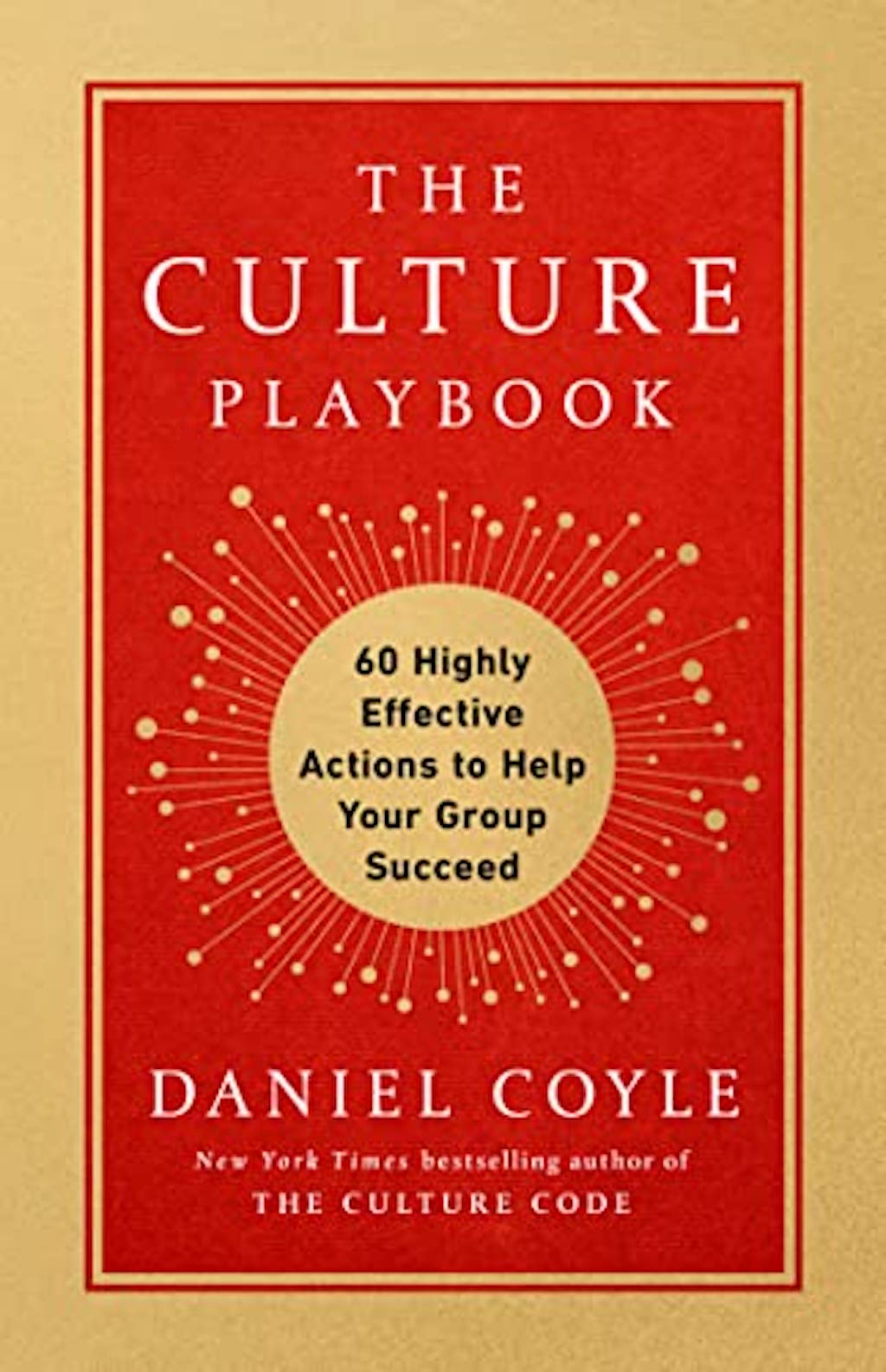 If you've already read our top 5 books, you're ready for The Culture Playbook. Coyle has found that a great culture is built on three essential skills: safety, vulnerability, and purpose. In this book, he dives in deeper to share how we can better serve our team, ourselves, our purpose, and more.
Delivering Happiness: A Path to Profits, Passion, and Purpose by Tony Hsieh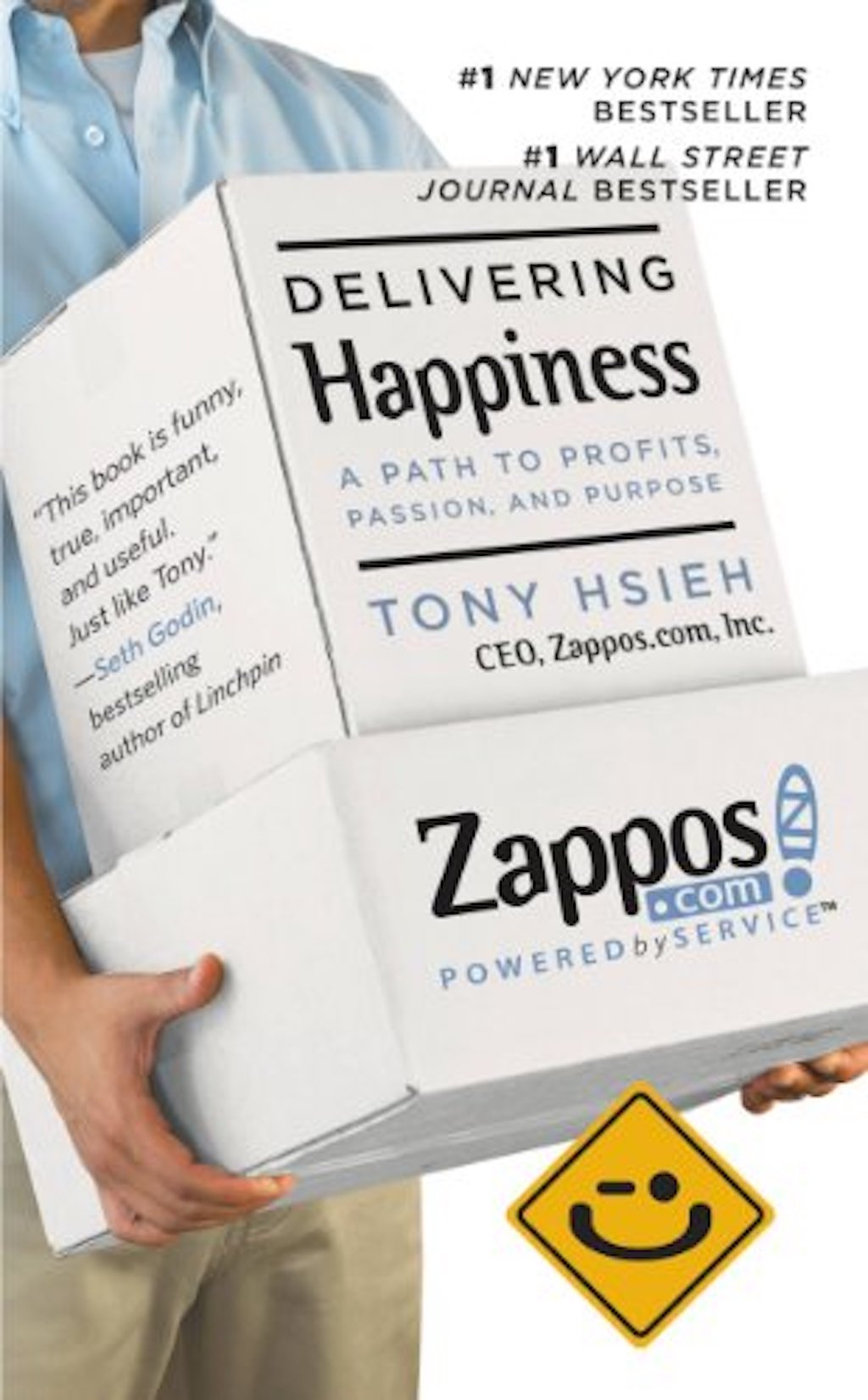 Online shoe retailer Zappos was ahead of its time with its embracing of culture in the early 2000's. In this book, CEO Tony Hsieh shares the lessons he learned throughout his career, from starting a worm farm to Zappos. A heartwarming page-turner, Delivering Happiness is a great example of how a different kind of corporate culture served as a powerful model for achieving success.
Good to Great: Why Some Companies Make the Leap and Others Don't by Jim Collins
Good to Great is the result of a study of businesses throughout the 90s, examining the reasons why some succeeded, and others did not. While much has changed in business since its publication, the book covers common challenges and provides timeless solutions.
Cultivating Culture: 101 Ways to Foster Engagement in 15 Minutes or Less by Brad Federman
Chances are that your plate at work is already plenty full! That's why Cultivating Culture is a great challenge to take on in 2023. Each of the 101 tips and tricks for fostering employee engagement can be completed in 15 minutes or less, the perfect amount of time for culture work on the go. Consider these little additions to your team piggy bank- once you look back you're sure to notice a difference!
I Love It Here: How Great Leaders Create Organizations Their People Never Want to Leave by Clint Pulver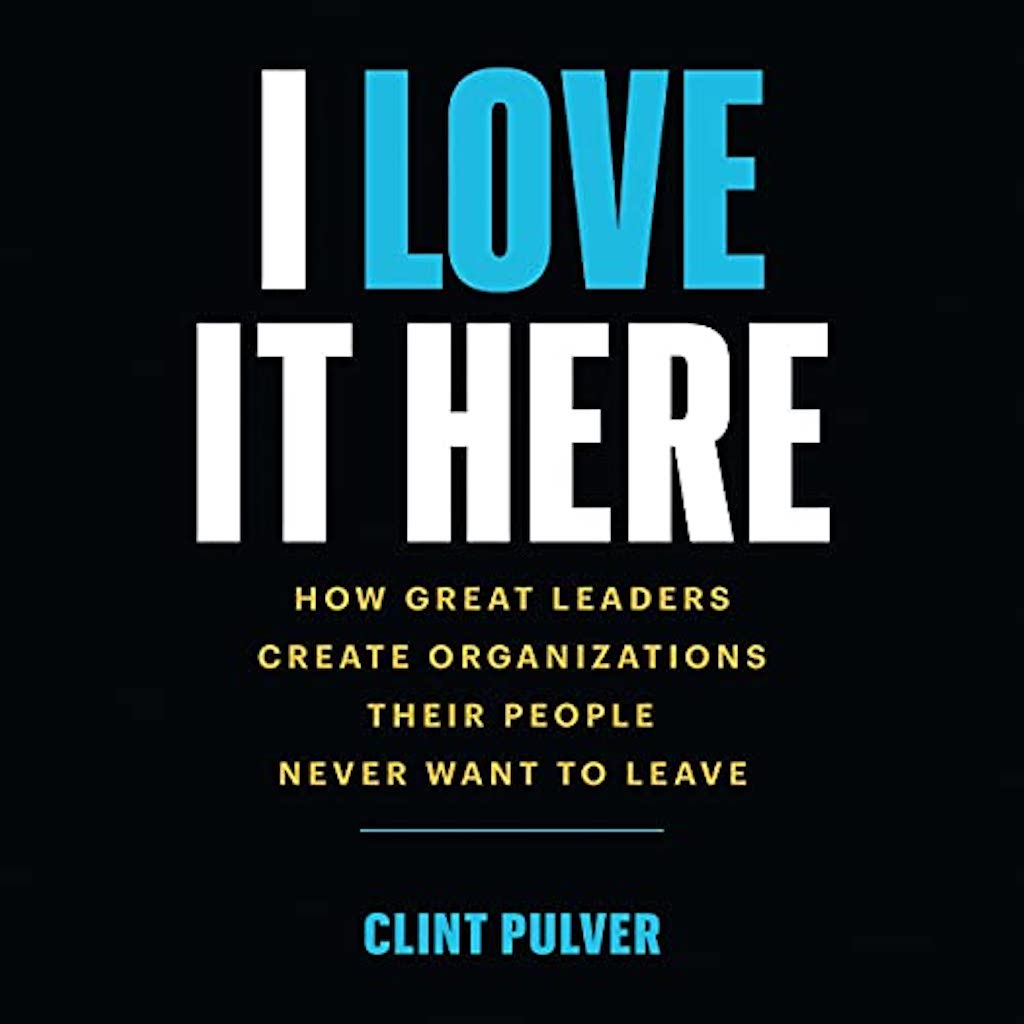 Speaking of 'on the go', this audiobook by Clint Pulver is an inspirational listen for a quick trip. Pulver, aka The Undercover Millennial, dives in with his candid take on what makes up a 'dream team' and how to build an unbreakable foundation for ongoing success.
Whether you're on day 1 or day 100 of your journey towards establishing a valued corporate culture, these resources are sure to get you started on the right track. Ready to take the leap but don't have the time to implement?
We recommend reading the following posts.
Want to learn how to change your company's culture?
Learn how to become a culture coach.
Enrol in the online course for $399.